Betting research about Euro matches and their impact
80 is the exact number of the teams which will participate in the groups of the European football tournaments and from their matches I will make my next betting research. I have decided to check how these teams present before and after the week in which they have matches in Europe.
To be honest, I wondered a lot how to make this betting research as much correct as possible and I decided that the most appropriate method is to bet against these teams on Asian handicap at evens. By this way I guarantee that even if some of the teams play with a very weak team I can get relatively good options for betting.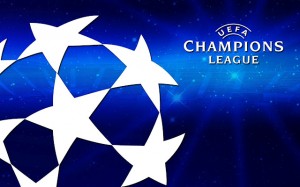 Of course it is quite possible that I have chosen a method which is not very accurate because I waste my opportunities for surprises with huge odds, but if the first matches show something like that I will calibrate my methods.
So, how is my betting organized? In an excel file I pulled all 80 teams and the country they are from. On the Thursday before the next round of the local leagues, I check every team and record the Asian Handicap against them as well with the odds given to the bets.
However, there is also a special moment. Sometimes it happens that two of the teams that will play this week in Europe will play against each other. When this happens, I simply ignore this match and don't record it.
When a round passes I note the following betting results. Wins and losses of teams that play in Europe. Wins and losses of teams participating in Europe that are hosts in their matches and vice versa – wins and losses of teams participating in Europe that play away in their matches.
Apart from that I can follow the presentation of the teams involved in the Champions League and those which will play in the Europa League.
My research will continue through all six rounds of the European competition, and it matters if the team is in the beginning of the season or they have played 8-10 matches already.